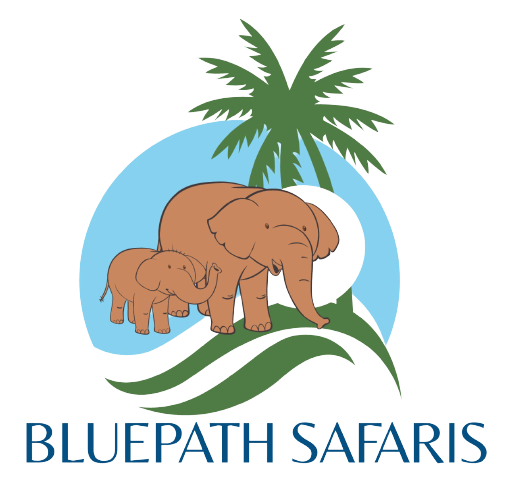 MOMBASA EXCURSIONS
Fort Jesus Museum
Fort Jesus is symbolic of the history of the town of Mombasa and one of the most visited tourist attraction sites in Kenya. It is one of the best-preserved evidence of outstanding military fortification during the 16th century. The fort is spread across an area of 2.36 hectares and includes a moat and the surrounding areas.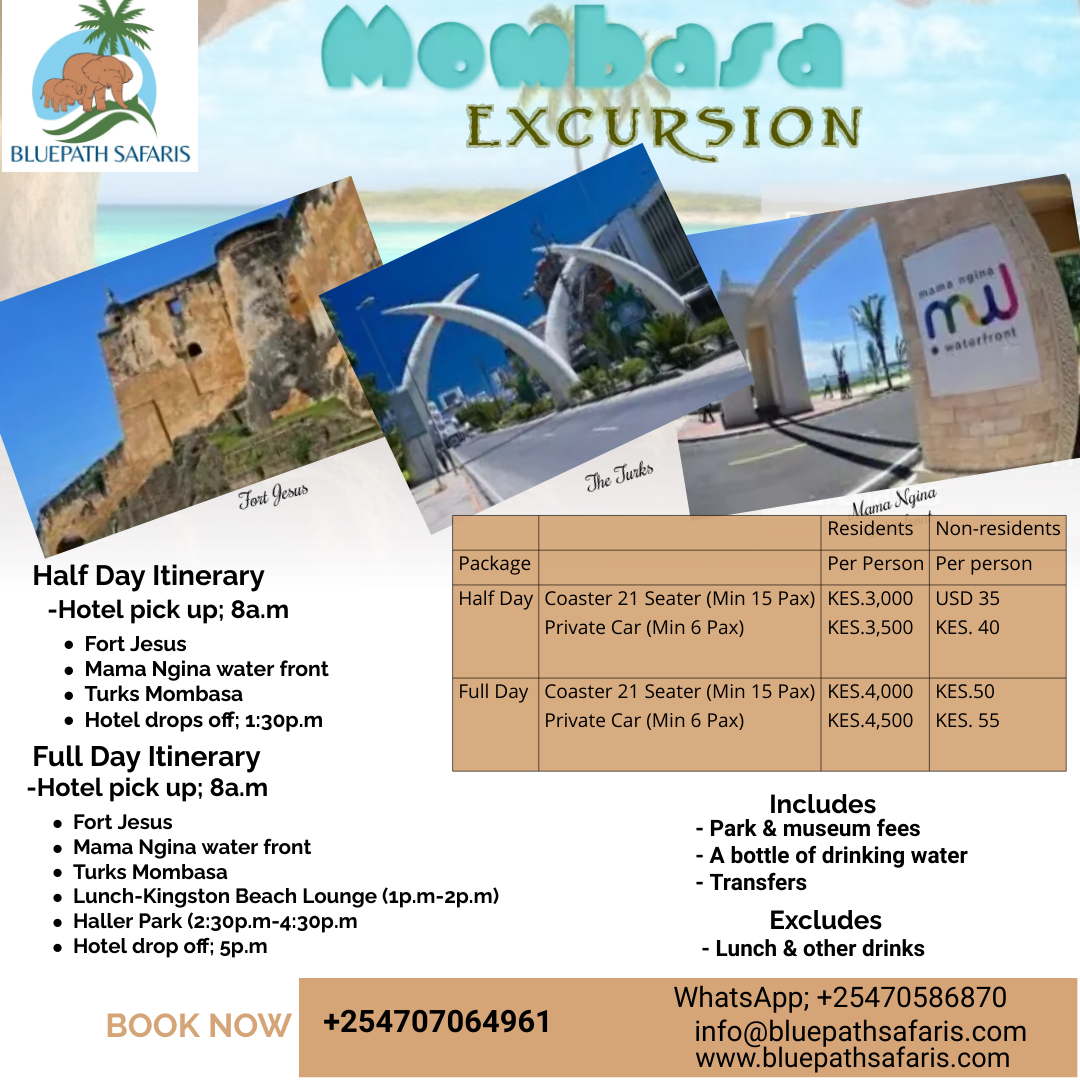 Haller park
Haller Park, formerly known as Bamburi Nature Trail, was the man-made sanctuary to receive the United Nations Environmental Program Global 500 Roll of Honor Award and today this small preserve on the north coast of Mombasa is a model for other reclamation projects. What was once limestone quarries is now a thriving ecosystem of forest, grasslands and ponds with walking trails for you to view the fenced wildlife, such as hippo, giraffe, antelope, buffalo and smaller mammals, as well as bird species, such as eagle, sandpiper, weaver, stork, kingfisher, ibis, owl, heron, egret and many others.

The sections of the park include the game sanctuary, reptile park, fish farm, crocodile pens, giraffe viewing area and palm gardens. Do not arrive here to expect a safari experience. It is more of a zoo-like experience but based on rehabilitated land in Africa! While at Haller Park, make sure you meet Owen and Mzee, an unlikely couple with a touching story. Owen is an orphaned hippo who lost his family after the El Nino floods washed he and his family out into the Indian Ocean.
Wasini Island
Wasini Island, known by many visitors as "paradise on earth", is located at the southern end of Kenya's coast, and is a distance of around 1.5 km from the small town of Shimoni on the mainland.
A public ferry transports visitors to the island within a few short minutes, and yet it's still one of the hidden gems of Kenya. The island's 2,000 inhabitants still welcome guests with a true Swahili-style "Karibu sana".
For those who have visited Kenya before, Wasini might sound like Lamu's or Diani's little sister, but Wasini is actually a unique haven that is full of peace and tranquility. The hustle and bustle of Kenya's coastal beaches seem a thousand miles away.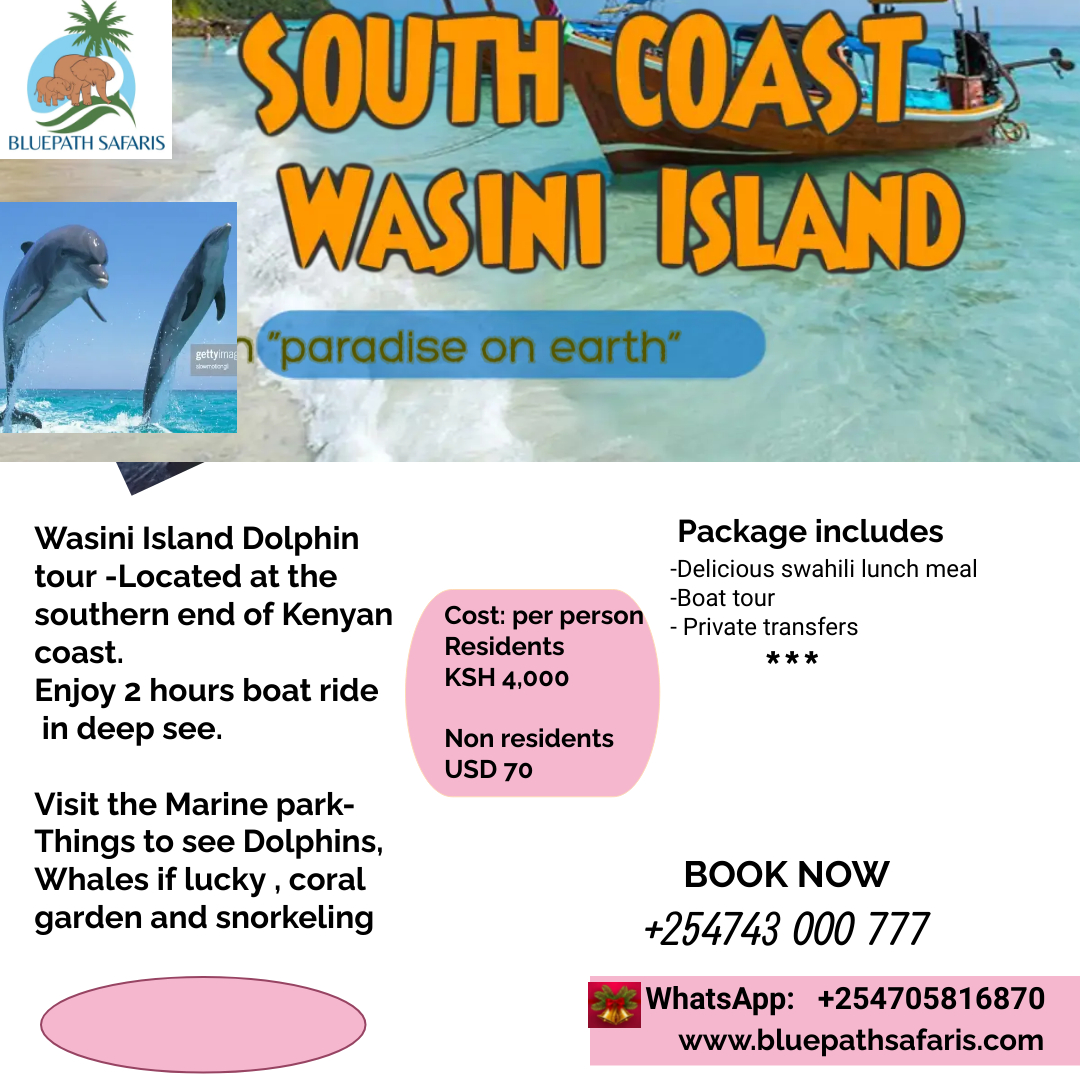 Tamarind Dhow cruise
Tamarind Dhow offers you a magical experience around Mombasa's old town as you enjoy some ocean cruise, entertainment, and delicious seafood or prime Kenya fillet steak. A memorable moment awaits!!